Goodspeed Histories: The Sergeant Family in Raritan Twp.
November 28, 2020: Happy belated Thanksgiving to all.
What with Thanksgiving preparations and being somewhat less energetic than I like to be, I was fearful I might not be able to publish an article today. But as it turned out, I did find a way to return to my series on the Route Not Taken, i.e., the study of property owners along the route of the Delaware Flemington Railroad as it approaches the Flemington Depot.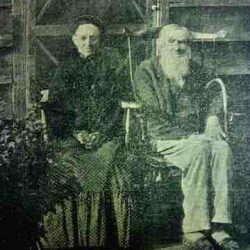 The Sergeants of Sergeantsville branched out to a new neighborhood. Read the FULL STORY HERE.
Stay up to date with ALL the latest Goodspeed News by subscribing to the Goodspeed Histories Newsletter It's informative and free!