Collection Gem: December 2016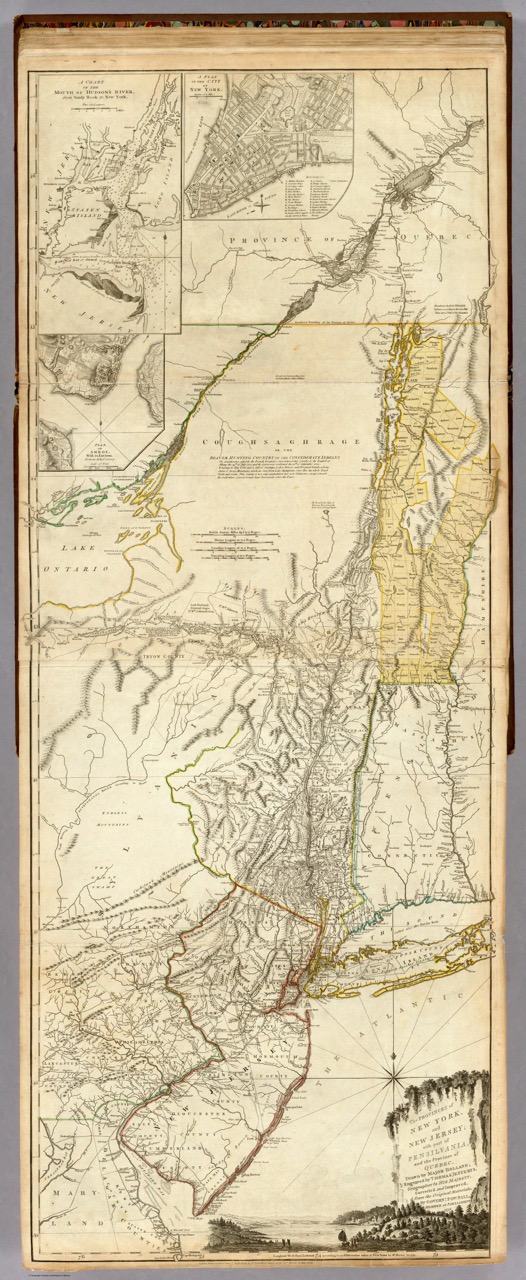 The Hunterdon County Historical Society has in its collection a 1776 map entitled "The Provinces of New York and New Jersey with part of Pensilvania [sic] and the Province of Quebec" (Map 197). Photo 1 is used with the kind permission of the David Rumsey Map Collection DavidRumsey.com and is the same as the map in our collection. After Washington's successful "Ten Crucial Days" at the Battles of Trenton and Princeton, the British army abandoned New Jersey and withdrew to New York. General John Burgoyne recommended a change in strategy. Looking at this map in London, Burgoyne's proposal to end the Colonial rebellion was clearly visible to King George III. By employing two attacking columns (one working north up the Hudson River from Manhattan and a second advancing south from Montreal along a line of the Richelieu – Chambray and Sorel on this map – River, Lake Champlain and Lake George), and linking up near Albany, New England would be cut off from the supposedly more loyal colonies to the west and south. Combined with the British blockade of New England's sea ports, this would lead to its submission and end the rebellion. This strategy was approved by London and dutifully pursued by Burgoyne, who advanced southward from Quebec. But General Sir William Howe in New York City was determined to sail his army southward rather than northward up the Hudson River. Landing in Maryland where the Elk River emptied into the Chesapeake Bay, the Howe would advance on Philadelphia from the southwest. While this resulted in the success of the Philadelphia Campaign, the advance from Quebec ended in the capture of Burgoyne's 6000+ man army at Saratoga, New York. This American victory led to the French declaration of war in support of the struggle for American independence. And, as they say, "the rest is history".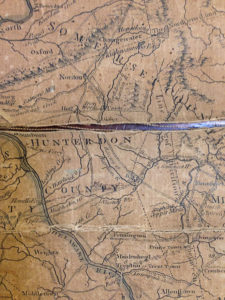 "Closer to home", Hunterdon County was considerably larger than it is now and was characterized by a very different eastern boundary with Somerset County. However, the "Muscametkunk Creek" still defined its northern boundary. Note also the inclusion of the Union Iron Works and "Salmon's Mill" on the map (photo 2, from the Society's fragile map), attractive military objectives. Interesting, too, are the settlement names of Sunburn (Milford?) and Hoff (Clinton?). And Clover Hill (in Somerset County) was apparently once the settlement of Dobbs. But there, running east-west, is the York Road. While its name isn't shown on the map, its identity is obvious.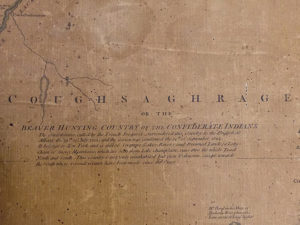 What's less obvious is the area of the Adirondack Mountains. The map text (photo 3) indicates the land was "not only uninhabited but even unknown" and was the Iroquois Confederation's "Beaver Hunting Country". It's astonishing to think of what the country was like 240 years ago, and this map can become your vehicle for that journey!
Save
Save
Save