Now Available: Manuscript Collection #110, the Elisha Warford Papers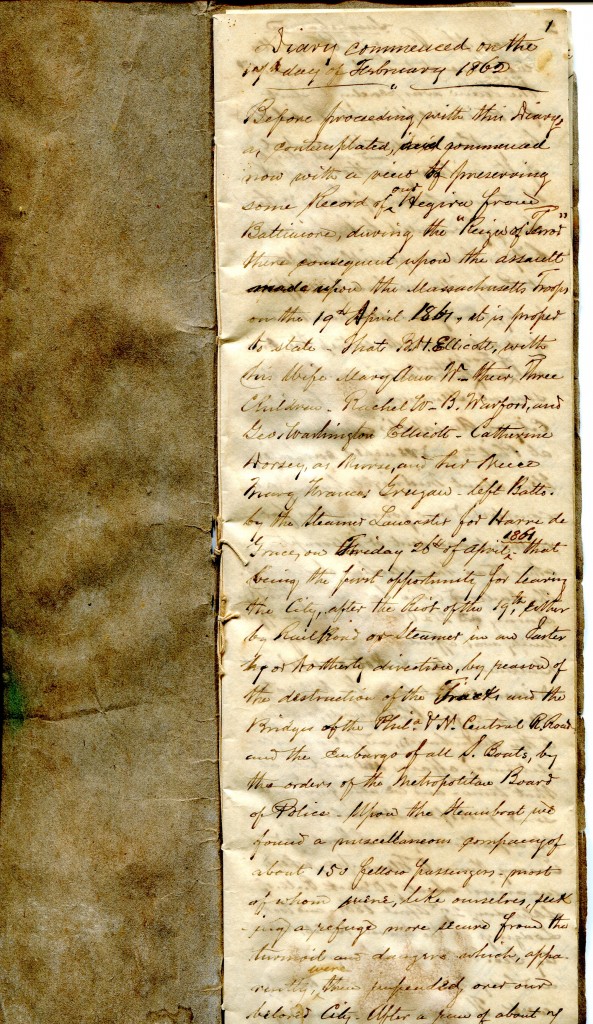 Now Available: Manuscript Collection No. 110, the Elisha Warford Papers
Elisha Warford (1785-1872) was a well known citizen of Delaware Township, NJ. He was a very wealthy man whose fame chiefly rests on his business dealings and land speculation. He was known to hold large amounts of real estate in Western Hunterdon County, which generated income from rent and use agreements. He owned so much real estate that it has been said that he could walk from Croton, Hunterdon County, to Locktown and never leave his own land. Warford also had a reputation as a fair but stern businessman; plain in his dealings with those who dealt fairly with him, but very quick to seek judgment against those who fell into arrears with him.
Benjamin H. Ellicott (1809-1863) was a businessman from the large Ellicott mercantile family of Ellicott's Mills, Maryland. He was the grandson of Andrew Ellicott, who surveyed the land for the national capital (Washington DC) and the surrounding area, and the great grandson of Andrew Ellicott senior, who along with his brothers, purchased large tracts of lands in Maryland that eventually became the industrial center of Ellicott Mills. Ellicott married Mary Warford, daughter of Elisha Warford, in 1838 and eventually went to live with the Warford family in Hunterdon County during the upheavals of the Civil War.
This collection is divided into two series. The first series is a collection of legal papers that document financial and land transactions of Elisha Warford from 1803 to 1863. This collection is probably only a fraction of Elisha Warford's total volume of papers, but included amongst these papers are receipts, promissory notes, summons, assignments, subpoenas, deeds, agreements, executions, accounts, and other documents that reflect Warford's vast business dealings.
The second series is a set of four diaries composed by Benjamin H. Ellicott in 1862 and 1863. Ellicott started these highly detailed diaries when he and his wife fled the "reign of terror" of Baltimore in February of 1862. They came to live in Hunterdon County with Elisha Warford, Mary Ellicott's father. Mr. Ellicott continued these diaries until his untimely death in 1863. The diaries, the first of which is pictured here, are written in a clear hand and are very readable and entertaining.
This collection would be of great interest to anyone researching business and land dealings of the Warford family and Western Hunterdon County (Kingwood, Delaware, Alexandria) between 1803 and 1863. The collection also provides a very detailed personal glimpse of Ellicott's views on both local and state news and the events of the Civil War.