Saturday, Apr. 29, 2017: "Researching your roots: How to Begin your Family Genealogy"
Saturday, Apr. 29, 2017
11:00 AM
"Researching your roots: How to Begin your Family Genealogy"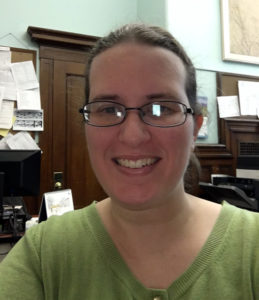 Learn the basics of how to research your family history with a genealogy workshop at The Hunterdon County Historical Society on Saturday, April 29 from 11:00- 12:30 pm. The workshop will be held at the Society's headquarters and library located at 114 Main Street in Flemington.
Conducted by Jacquelyn Oshman, reference librarian at the New Brunswick Public Library, the workshop will explore the basics of genealogy research including data bases available on-line, as well as other resources and collections to assist in tracing your family tree. Ms. Oshman specializes in local history research and is a frequent presenter on researching your roots. She is a member of the New Jersey Genealogical Society and a regular contributor to Findagrave.com. Ms. Oshman will be assisted by Pamela Robinson, the Society's librarian, to detail sources available at the Hunterdon County Historical Society.
The workshop is free for members of the Historical Society with a $5.00 program fee for non- members. Registration is required as space is limited. Participants may register by calling or e-mailing the Hunterdon County Historical Society @ info@hunterdonhistory.org or 908-782-1091.
CHECK OUT ALL UPCOMING EVENTS HERE!
Save
Save
Save
Save
Save
Save