A New Face at the Historical Society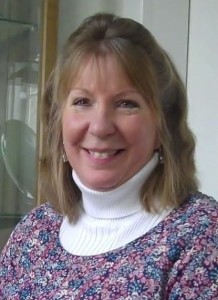 The Hunterdon County Historical Society announces the appointment of Patricia Millen as Society Administrator, effective January 5, 2015. Pat has over 25 years of experience in virtually all aspects of historical museum and archives management. Most recently she served as Executive Director of the Roebling Museum near Trenton. Prior to that she was Interim Director of the Plainsboro Historical Society; Director of Public Programs at the National Constitution Center in Philadelphia; History Teacher at Notre Dame High School in Lawrenceville; Supervisor of Museum Teachers at the New York State Historical Museums in Cooperstown; Executive Director and Curator of the Pratt Museum in Prattsville, NY; Museum Cataloger in the Senate House Historic Site in Kingston, NY; and Site Administrator at the Thomas Clark House State Historic Site at the Princeton Battlefield. Pat is a Trustee of the Washington Crossing Park Association and a committee member for the Crossroads of the American Revolution. She hits the ground running, and the Society looks forward to an exciting and productive relationship with her.
Cindy Knight, who has been with the Society for several months, remains as Librarian and will provide research assistance for library patrons and handle email search requests.